I have been using mesh produce bags for years. I bought mine from an independent online retailer who unfortunately, is no longer around. I assumed the company was put out of business because big chains started to make the bags cheaper. But I have to scratch my head because every time I check out of a grocery store — and I hit all the major ones — cashiers always comment on my bags like they have never seen them before. People in line comment that they are really cool.
I have seen a few for sale in grocery stores here and there and then they disappear which makes me wonder if anyone is buying them? I have yet to see a single shopper use them at a Metro or Loblaws store in my travels in Ontario — and I have been snooping in carts lately to investigate! Since a couple friends have asked why I have lingerie laundry bags in the trunk of my car, I thought I'd put together a few great companies that are making these bags.
Another great place to find these bags is on Etsy. There are lots of colourful options and it's a great way to support an artisan, perhaps even one in your home community. Here is a general link as well as a few of my faves below.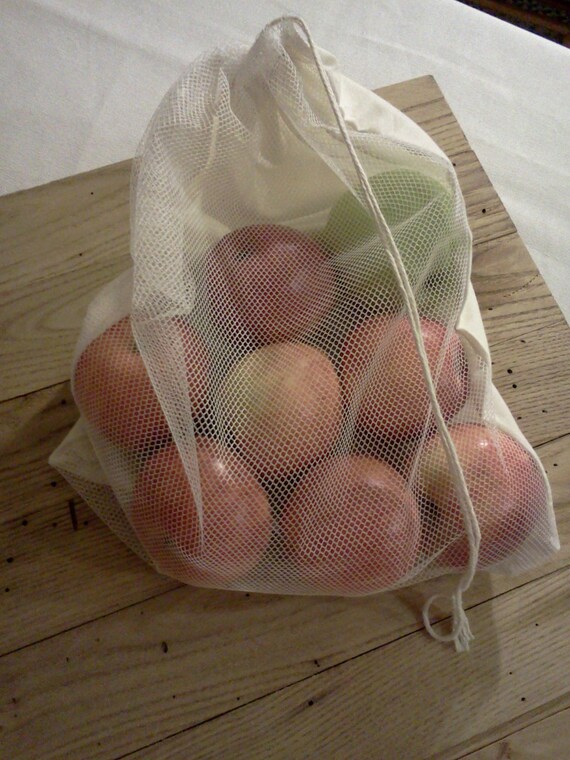 If you don't use them yet, you will love them and will help keep more plastic out of our landfills. If you already own some, what is your favourite brand and where did you get yours? I am sure there are many of you (okay, all of you) more handy with a sewing machine that I ever will be and know this makes a fantastic DIY project! Kudos to you if you have made your own!
Top Photo: LoveForEarth on Etsy